I regularly find inspiration and find new blogs and Instagram accounts to follow on the typography and the lettering pages over at Reddit, and today's typography is a prime reason why. Look at this beautifully lettered ad for an engraving company from the amazing British Library Image Archive. I've written about their extensive collection before, but haven't spent much time browsing – a mistake I must rectify!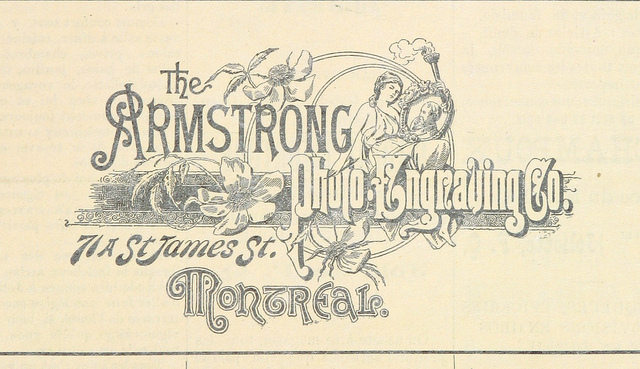 Image taken from page 57 of 'Joliette illustré. Numéro souvenir de ces noces d'or, 1843-1893'
If you haven't checked out the archive it is well worth diving into. For example this image includes detailed information on the book it's from, a downloadable PDF of that book, a link to a gallery of other images from that book, and a link to gallery of other images from the same year. Cool.