Mona Caron is an amazing muralist who wanted a clean, modern site to showcase her gorgeous art work. Mona has a story to tell and wanted detailed control over the flow of text and images.
To make this happen, we created custom tools that allow her to create a unique user experience that meets her needs. Her custom backend offers dozens of options to incorporates images and video of her process, her community-oriented vision, and her stunning results.
This is what it looks like today…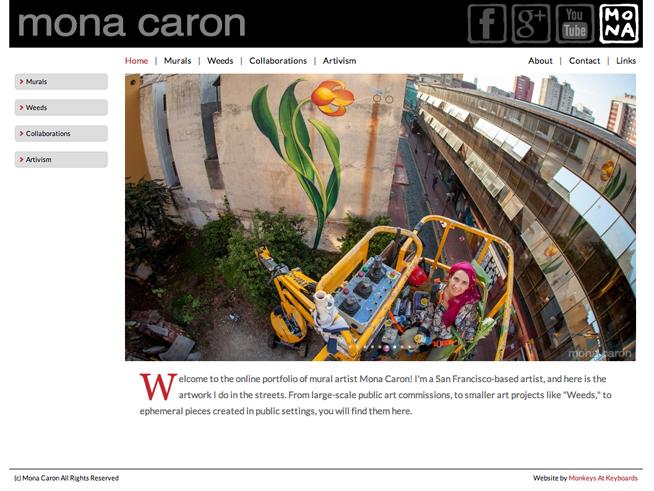 … and what it looked like when we started.