We finally got the new Facebook design, so we updated our page! Check it out! We've included a free Illustrator template at the bottom to help you layout your own pages.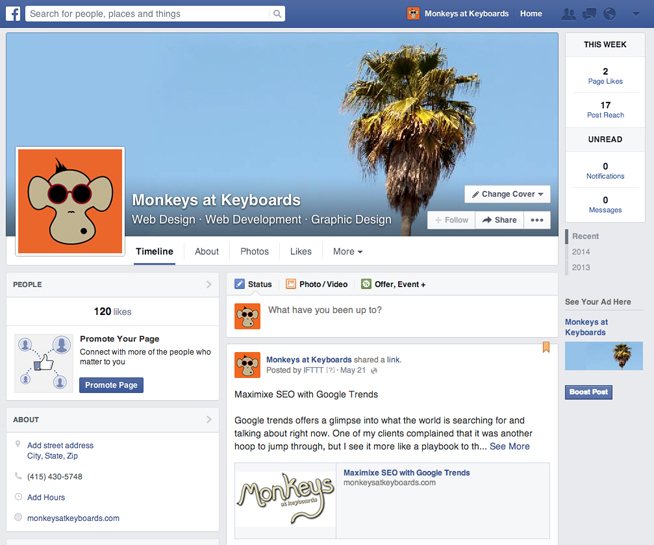 Profile Picture
Another chance to use our new bolder monkey head. The recommended upload size is 180 x 180 pixels and it will be displayed at 160 x 160 pixels with a 5 pixel white border. 
Cover Photo
Although the actual image sizes didn't change, the new layout hides part of the cover photo with buttons. The cover photo is still 815 x 315 pixels, but the viewable area is partially obscured across the bottom by the profile picture, page name, the buttons, and page info. I like to keep the main content in the 656 x 236 pixel active area shown below, although clearly there is additional space above the profile photo. Keep it bold and clean! A cluttered cover photo can detract from your content and will look especially poor on mobile devices. Here's a free Illustrator template.
While updating your graphics, it's a good time to make sure they comply with Facebook's guidelines.
---
Contact us if you need your social network pages updated!